We're Asheville's only independent egalitarian Jewish community. More than 100 years old, we're rediscovering ourselves every day. We love pot-lucks, swapping stories and kids in the sanctuary. Sometimes we sing off key. We learn and laugh together, celebrate and care for each other. Interested in joining?   Click here.
Hood Huggers Tour

Friday, May 19, 1:00pm
Details
Sensing Shabbat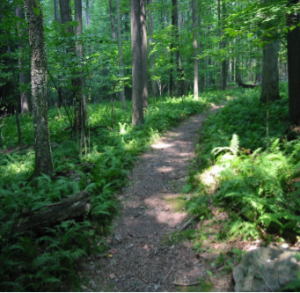 Saturday, April 29, 9:30am
Shabbat in motion, song and nature
Friday Noon Study Group

Fridays at noon
Led by Jay Jacoby (on Zoom only)
CBI 3rd Annual Golf Classic

Friday, June 16, 10am
Cummings Cove Golf and Country Club
Multimedia Artist Retreat

June 6-8
with Patty Pape at CBI
Beringer Artist Retreat

Sunday, July 10-13
with Suzie Beringer at CBI 
Philosophy at CBI

Mondays, 6:30pm
with CBI artist and philosopher, Ken Vallario
Shavuot Art Show

May 26-27th, CBI Social Hall 
CBI display of 10 pieces of collaborative artwork representing our "collective revelation" at Mount Sinai. 
Baking Club

Fridays noon - 2:00pm
Join Tikva Wolf in the CBI kitchen. RSVP is required each week.
Rabbi Mitch Levine
Rabbi Mitch Levine:  Office phone (828) 252-9024, email rabbi@bethisraelnc.org
CBI is thrilled to have Rabbi Mitchell Levine as our spiritual leader. Rabbi Levine started on July 1, 2021.  He and his wife Alison, also a Jewish educator by profession, moved to Asheville from Columbus, Ohio. Rabbi Levine has had a rich and diverse career as both a pulpit rabbi and Jewish educator. Born and raised in Raleigh, Rabbi Levine most recently served as Rabbi of Agudas Achim in Bexley Ohio, a position he held for 10 years. Prior to that, he served as the Rabbi at Beth Sholom in Providence, RI where he also served as rabbinic associate at Brown University Hillel and taught at the Providence Hebrew Day School and New England Academy of Torah High School. In addition, he has studied at the Pardes Institute of Jewish Learning, the Jewish Theological Seminary, Harvard Jewish Theological Seminary, the reconstructionist Rabbinical College, and was a Fellow at the Day School Leadership Training Institute of the Jewish Theological Seminary. 
"I deeply appreciate the empowerment and support I feel from the CBI leadership to forge our own path, one that is consistent and true to our family without being led to feel like our Judaism is lacking." - Ali Climo
"For the first time in my life, I find myself yearning to go to shul."  - Rochelle Reich
This is what we're up to...
This is what we're talking about...
CBI Membership Renewal Form 2023 Fillable (1)
"CBI nurtures my spiritual life, especially the Shabbos experience - the participatory services and the Kiddush luncheon, which allows us to visit and get to know each other." – Jimi Moore